Origin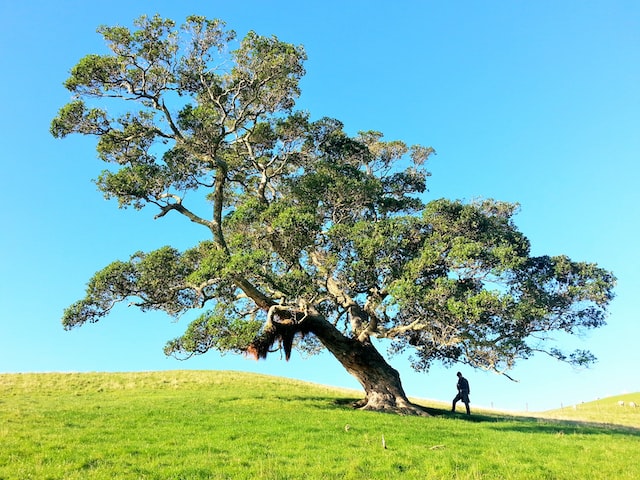 The Trauma Specialty Centre for the therapy of traumatised children and adolescents came was established in 2020 and has been recognised as an outpatient medical institution by the Zurich Health Directorate since 2021.
The concept finds its inspiration in ankerland.de in Hamburg, founded by Dr. med. Andreas Krüger, an experienced therapist in this field for over two decades.
Also in Switzerland there is insufficient care for traumatised children and adolescents with long-term consequences for those affected and their families, as well as financially for the state. The WHO assumes one affected child per school class in this country.
Our aim is to cover this need cost-effectively with an intensive outpatient service. We are the point of contact for assessment, early detection and short-term interventions as well as for intensive long-term therapies and aftercare.
Core areas of the Trauma Specialty Centre
We assess all mental illnesses of childhood and adolescence. Individual symptoms are known to almost everyone, treatment is only necessary when it becomes disruptive in life. Often we see, and our patients have received, diagnoses such as:
(incl. easily understandable examples)
General difficulties of childhood and adolescence
Attention (hyperactivity) disorders (ADD, ADHD)

e.g. being absent, overlooking things, not being able to sit still


Autism Spectrum Disorders

e.g. It is difficult to read the mood of others, not wanting to have contact with others, having an urge to plan everything exactly


Anxiety disorders

e.g. being afraid of other people, or inexplicable fear


Mood disorders such as depression or mania

e.g. unexplained mood swings, being depressed for longer periods of time, or being hyper.


Epilepsy

e.g. seizures, turning eyes up again and again for a minute, or even more impressive ones


Substance or behavioural addictions

e.g. internet games, food, substances to the extent that others or others in life suffer as a result.


Difficulties at school

e.g. bullying, learning difficulties, not being able to sit still, being absent, conflicts


Conflicts in the family, at school or at work

e.g. conflicts that cannot be resolved, dealing with each other, difficulties with classmates or teachers, conflicts at the workplace.


and of course posttraumatic disorders

For example, the suspicion is likely if someone has experienced or is experiencing something bad and cannot sleep because of it, keeps having thoughts, wakes up in the night with sweat, or cannot feel the body – especially if several of the above diagnoses have already been made.
These need to be carefully clarified in order to treat them properly or refer them on.
Posttraumatic Disorders as the Main Activity of the Trauma Specialty Centre
We treat the following four consistently serious disorders (according to ICD-11, the list of all diseases), which occur as a result of mental incidents, along with the disorders often associated with them, as representative of all trauma sequelae:
1. post-traumatic stress disorder (PTSD)
For example, having memories like in a horror film after a bad event, or waking up in the night drenched in sweat.
2. Complex post-traumatic stress disorder (cPTSB)
like 1, but e.g. destroyed self-confidence, disorganisation in everyday life, completely freaking out
3. Partial Dissociative Identity Disorder (pDIS)
like 2, but in addition e.g. sometimes not feeling parts of the body as belonging to oneself, feeling, thinking and acting as another person, freaking out and not knowing anything about it, not recognising oneself in a mirror, environment disappearing
4. dissociative identity disorder (DIS)
like 3, but to be a different person sometimes, and not knowing about it,
Such babies, children and young people have experienced violence of all forms or neglect, often for years, many have never known a happy state. Therapy must build up what has never been experienced or heal what has been destroyed – first and foremost trust in one's own body and in relationships with other people.
Treatment methods
The methods used have much in common across all specialities. Just as the soul has sometimes been forgotten in physical medicine, the body has often been forgotten in psychotherapy.
Among others, the following methods are applied, and have focal points in different areas:
Transactional Analysis/Schema Therapy/Ego-States/PITT-KID

Thoughts, ideas, words, images, meaning
Gestalt therapy/Integrative therapy
Somatic Experiencing/Tune-in to children/Transforming the Experience-Based Brain/Somatic Resilience and Regulation:
Systemic short-term therapy/systemic family therapy/Ich schaff's/individual psychology focused psychotherapy

Concentration on solutions, environment, connections with other people
If necessary, we work in an integrative way and involve the environment, such as the (care) family, schools, employers, clinics and other specialists.
Treatment team of the specialty centre for trauma
Languages
We speak German, English, Spanish and French.
Good to know
All staff members at the Specialty Centre for Trauma are subject to professional confidentiality. They cannot be obliged by anyone, including the police or a court, to give information to outsiders.
Doctors or psychotherapists may only report perceptions that suggest a crime or offence against life and limb, public health or sexual integrity on the basis of Health Act Art. 15 paragraph 3&4 of the Canton of Zurich to the competent authorities (police or public prosecutor's office – but not child and adult protection authority). Even this they will do in consultation with the patient whenever possible.
Emergency
Emergency with psychological and physical reaction to acute dire events (emergency psychology):
The best thing to do is to book your next appointment at the Specialty Centre for Trauma online and also send us a message via the contact form. This sends an email to us. Or dial phone 044 383 89 30
Medical emergencies in the canton of Zurich: Dial 0800 33 66 55,
available 365 days a year 24 hours a day. This also applies to psychiatric emergencies such as acute psychosis (delusions and corresponding actions).
Acute danger to life: Dial telephone 144,
if possible the patient himself, but also any other person!
Links