Here you can find all of our contact information:
Universitätstrasse 67
8006 Zürich
telephone 044 383 89 30
You wlll reach the secretariat directly by telephone on Tuesday and Thursday from 09:00 to 11:00 and from 13:00 to 17:30.
If you reach our answering machine, please leave us a message including your name, telephone number, email and request.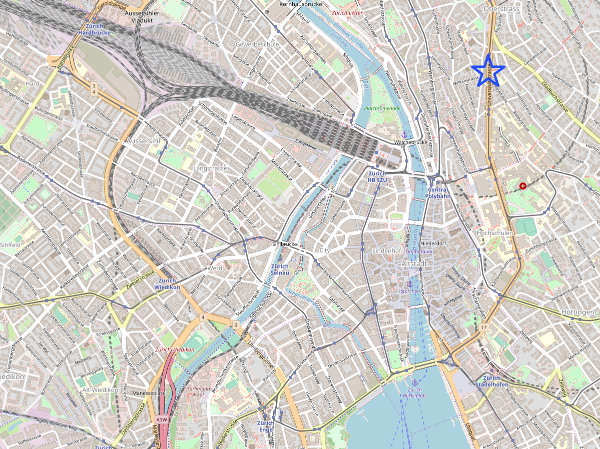 The easiest way to get an appointment is to book one online with the button on this page.
If it is very urgent, fill out the contact form and describe the situation, this will send us an email.
Or send us a message on Threema.ch (secure app), my ID there W4D3EE4F.
---
For referrers
---
Contact form
A message via this contact form is the fastest way to contact us, it sends us an email immediately.
Or you can book an appointment directly.
Directions
The practice is located in the centre of Zurich between the university, ETH, university hospital and Rigiplatz. It takes 15 minutes by tram from Zurich HB or Stadelhofen (timetable) to the Winkelriedstrasse stop, then a few metres on foot.
By car, parking spaces can sometimes be found for two hours in Bolleystrasse.